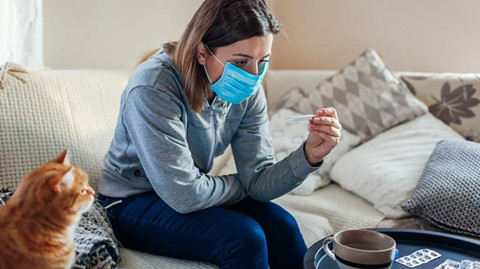 What needs to be done during home isolation period?

Stay in a specific room alone that satisfies the following conditions:
Good ventilation: make sure there is at least one window in the room. It would be better if the window is the air outlet of the whole house, which can protect the other areas of your house from polluted air
A separated restroom:
Wooden and metal furniture are preferred which are easier to be sterilize. You can also choose to cover layer of disposable plastic cloth on your fabric or leather furniture.
Things in the room should be as few as possible, which can reduce the chance of infection and the trouble of future cleaning.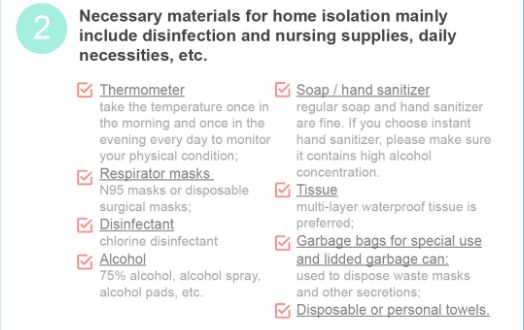 During the period of home isolation, the changes of 3 illness should be evaluated as follows:
People quarantined at home are advised to take their temperature at least twice a day, observe and
record changes of their health condition until their symptoms do not get worse and gradually improve Symptoms to watch for: cough, breathing difficulties or shortness of breath, chest tightness, body aches, diarrhea, etc.
If the temperature drops gradually and the symptoms gradually improve, it means your health condition is getting better. Just keep observing.
If one or more of these symptoms continue and there is no signs of improvement. contact a community or a home-isolation-management organization for medical treatment as soon as possible.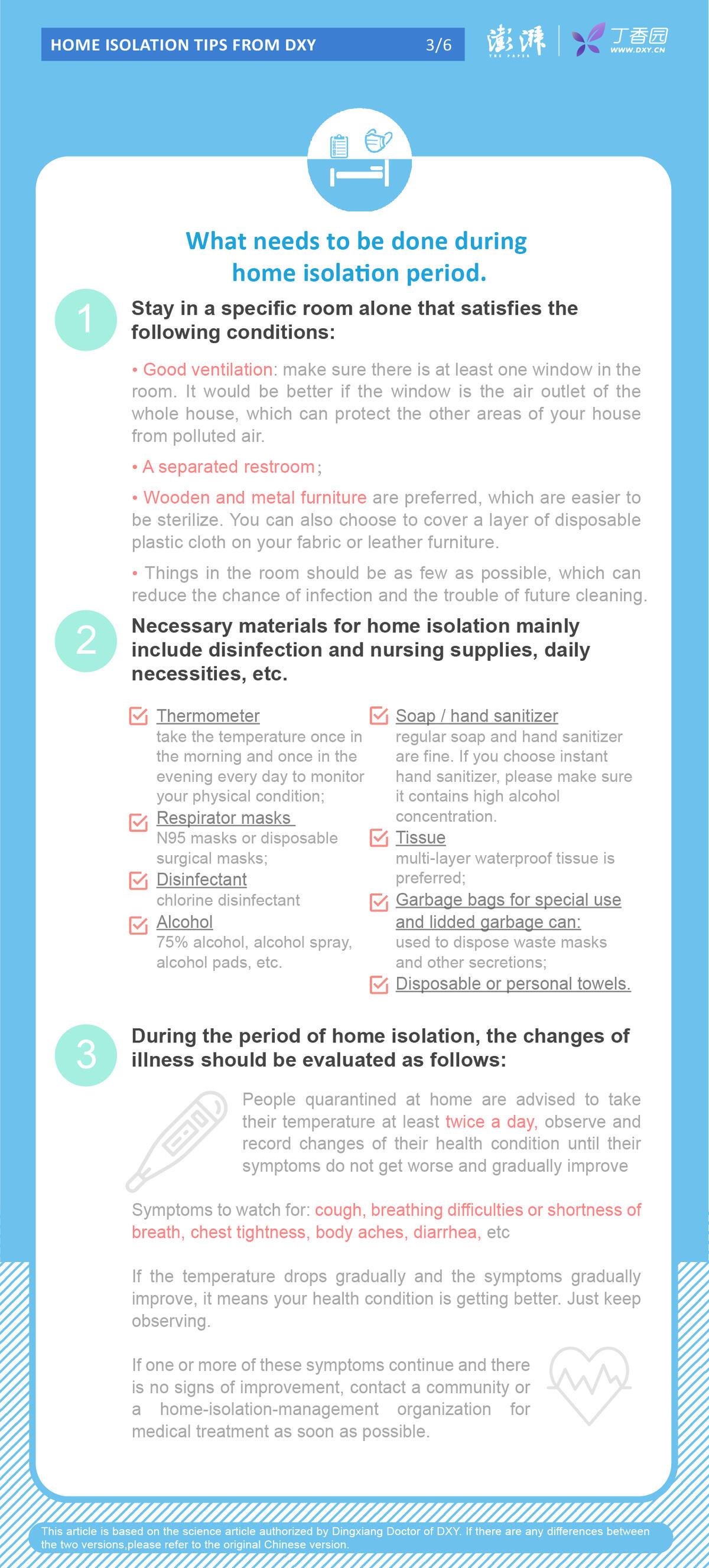 Now the world is being threatened by COVID-19 virus.
We firmly believe that with the cooperation of all countries, COVID-19 virus will be defeated finally.
Then the world's people will be safe and sound and business will be continued as usual.
Here I would like to provide you with some protective suggestions related to covid-19 virus, hope they can help.
Meanwhile, I wish your family and business will get through this special time safely.
If you need any help, please feel free to contact us.